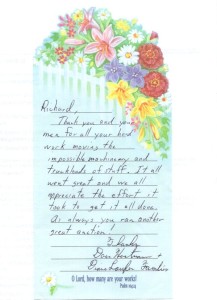 Hi Richard & all!
I first wanted to say THANK YOU for helping us with St. Peter's Big Bucks 2017, it was a great success! It's hard to believe we are already working diligently on 2018!
Kim Slaughter
Big Bucks 2018 Chair
Hello,
We always enjoy attending your auctions and appreciate the fine job you do.
Kindest Regards,
Darrell Maples
Jefferson City, Missouri