REAL ESTATE AUCTION
Tuesday, May 30, 2017
1:00 P.M.
307 Hart, Jefferson City, MO.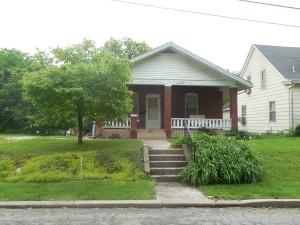 *OPEN HOUSE – May 23, 2017*
4:00 P.M. TO 5:00 P.M.
        2 Bedroom brick home, Gas heat/Central air – "newer", Full basement, Fenced back yard.
Note:  This is a solid older home that is ideal for a first time home buyer or for a rental.  It sits between High St. and W. McCarty.  Starting bid is $20,000.
Terms for Real Estate: $2500.00 of the selling price must be paid down the day of sale upon signing the real estate contract, to be escrowed with a Midwest Title Co., with the balance due at closing in 45 days.   All bidders must be pre-approved by their lender because the sale of the home is not contingent upon financing. Title Insurance is  to be split 50/50 between seller and buyer, with buyer to pay mortgagee policy if loan is obtained. Announcements day of auction take precedence over all printed matter.  Property taxes for 2016 will be prorated.  Property sells as-is.
RICHARD MOFFAT AUCTION SERVICE
708 E. McCarty St., Jefferson City, MO 65101 – Business Office
Auctioneers:
Richard Moffat
573-761-4293
Jefferson City, MO
The Moffat Center
Linn, MO

Matt Michelson
Jefferson City, MO