OPEN HOUSE
Thursday, September 14, 2017
5:30 P.M. -6:30 P.M.
 1094 Loose Creek Hwy. "Old Hwy 50″, Loose Creek, MO.
THE AUCTION WILL BE HELD ON:
Sunday, September 17, 2017
 PERSONAL PROPERTY SELLS AT 11:00 A.M. 
.*REAL ESTATE* Sells at 2:00 P.M.
Note: Gary & Shirley purchased this home and did several updates & built the shop.
If you are looking for a place in the country on a couple of acres with blacktop access come out & take a look.
3 Bedroom Brick Home on Approximately 2+ Acres
2 Bathrooms
Geo thermal furnace
Central air
Updated Kitchen: New Cabinets, Granite countertops, Stainless Refrigerator, Stove, & Microwave
3/4 Wrap around deck
Freight or human elevator
Hardwood floors
Deep well
Fatima School district
60*40 3 bay shop w/furnace finished & insulated
Terms: $5,000 of the selling price must be paid down the day of sale upon signing the real estate contract, to be escrowed with Midwest Title Co., with the balance due at closing in 45 days.   All bidders must be pre-approved by their lender because the sale of the home is not contingent upon financing. Title Insurance is  to be split 50/50 between seller and buyer, with buyer to pay mortgagee policy if loan is obtained. Announcements day of auction takes precedence over all printed matter.  Property taxes for 2017 will be prorated. Family is motivated to sell and reserves the right to approve the final bid.
.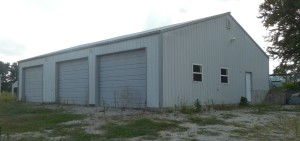 RICHARD MOFFAT AUCTION SERVICE
708 E. McCarty St., Jefferson City, MO 65101 – Business Office
Auctioneers:
Richard Moffat
573-761-4293
Jefferson City, MO
The Moffat Center
Linn, MO

Matt Michelson
Jefferson City, MO